Welcome to the Peruvian Park PTA
Here you can browse upcoming PTA events, PTA programs, free community events, and ways to get more involved with our school. To learn more about our PTA read our Frequently Asked Questions.
Online Art Gallery
Check out our Reflections entries for 2019 in the categories of 2D, 3D, and Photography. We also had many outstanding entries in Dance, Film, Literature, and Music that we aren't able to easily post online. Thank you to all who entered!
Battle of the Books Registration Closing
Battle of the Books student registration will be closing the evening of Sunday October 13th so that we can form teams and assign reading lists at our October meeting. More information on Battle of the Books can be found here.
Sign Up Here
Art Show on Friday
Art show this Friday! You are invited to join us October 11 anytime between 8:15am and 3:30pm in the Peruvian Park gymnasium for a chance to view all of the Reflections artwork that was submitted by our young panthers!
Chess Club Begins
Peruvian Park Chess Club will begin on Friday Oct. 4th from 7:30AM-8:15AM. Read more about chess club.
Student Sign Up
Volunteer Sign Up
Book Fair & Goodies and Grownups This Week!
Goodies and Grownups: Wednesday September 26th 7:30-8:00 AM. A chance to eat with your student and then hop next door to shop at the Book Fair. Breakfast items served will be donuts, bananas, juice, and milk.
Book Fair: Book fair will be available Wednesday before school, during lunches, and in the evening during conferences as well as Thursday from 11:30am-8pm. Volunteer to help us with this event here. 55% of the sales proceeds go to free books that are used in our classrooms, library, and given away at family night. This link will let you check out the new digital payment option called Book Fair eWallet.
Important announcement regarding book fair sales tax: State law has changed, and we are now legally required to charge sales tax at our book fairs. Please send your child with the appropriate amount of money to accommodate this new law.
Safety Week: Fire Friday
For our younger kiddos: PBS Star SteveSongs, with the help of Sparky the Fire Dog, helps kids stay fire safe by leading them through the four key steps for fire safety in this unforgettably catchy sing-along video, complete with fun and easy to follow dance steps and moves. Children and their families will learn fire safety and exactly what to do when they hear the beeping sound of a smoke alarm and to exit the home safely and quickly.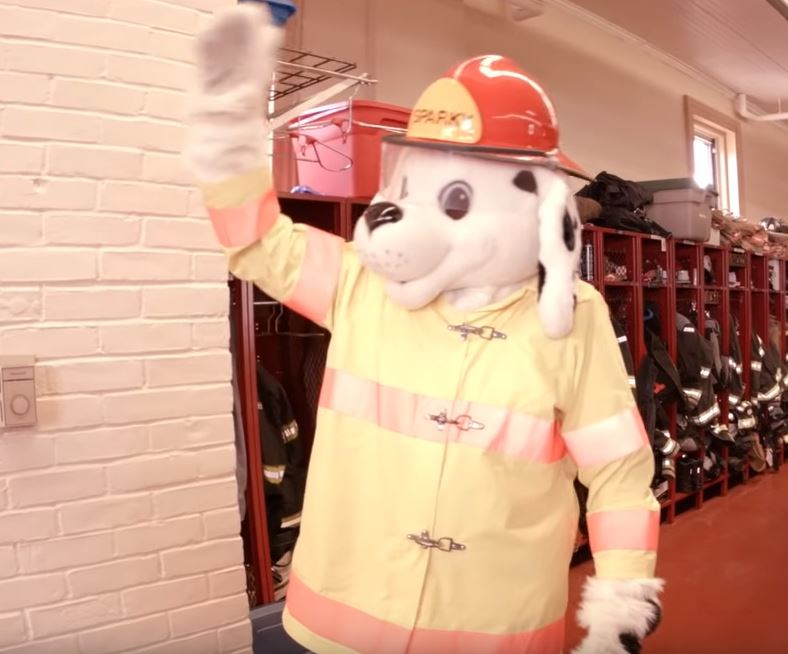 For adults: more emergency and fire safety information from the American Red Cross.
Safety Week: Together Tuesday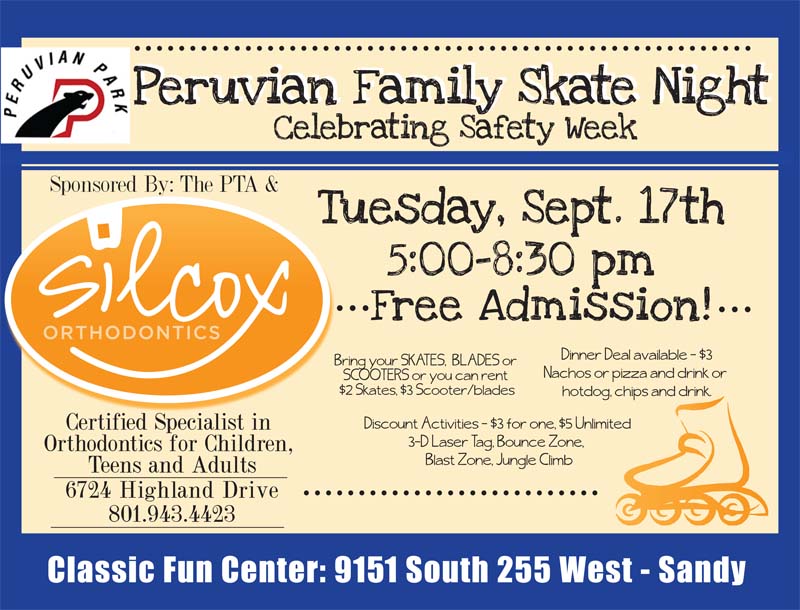 Safety Week: Media Monday
Today's focus is on digital safety. We encourage you to visit one of the links below!
Students can play the game Interland where children can learn about digital safety in a fun interactive way and earn their certificate to be "Internet Awesome." Younger children may need parental assistance. Want more internet awesome? Download the Be Internet Awesome Family Guide here.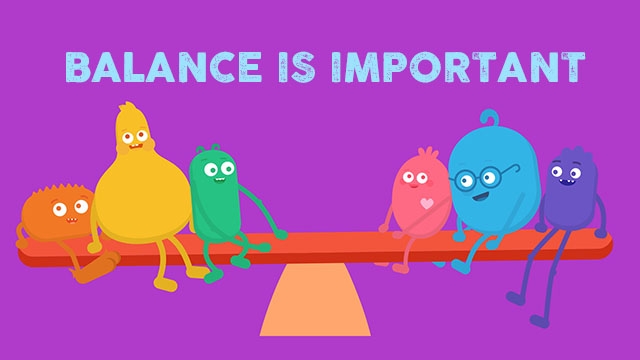 Watch cute video regarding media balance. While your there, check out Common Sense- it has some great parental resources! Other articles on this site include Family Tips on Safety, Privacy, and Security or Family Tips on Helping Kids Balance Their Media Lives.
CSD Youth Protection Seminar
You may also be interested in attending this Canyons District Seminar on September 17th regarding electronic devices and their impact on our biochemical and emotional health.
Job openings at Peruvian Park
Our school is hiring immediately! Two 17 hour positions are available: Playground/Copy Room Assistant and Third Grade Assistant. If interested, please contact Mrs. Jewkes at leslie.jewkes@canyonsdistrict.org.
Hours for the Playground/Copy Room position are Monday-Friday from 11:15-1:15, then the remainder of the hours are at the assistant's discretion. Hours for the third grade assistant position are M: 9-2:45, T: 12:30-2:45, W: 10:30-2:45, Th: 9-2:45 .
Leadership Opportunities
We are looking for enthusiastic leaders to chair or co-chair some of our PTA programs.
Even if you are new to the school or PTA, please don't hesitate to signup. We have many wonderful PTA members who will be here to assist you as you make these programs possible for our students!
Sign Up Here