The 2020 PTA Reflections program is complete!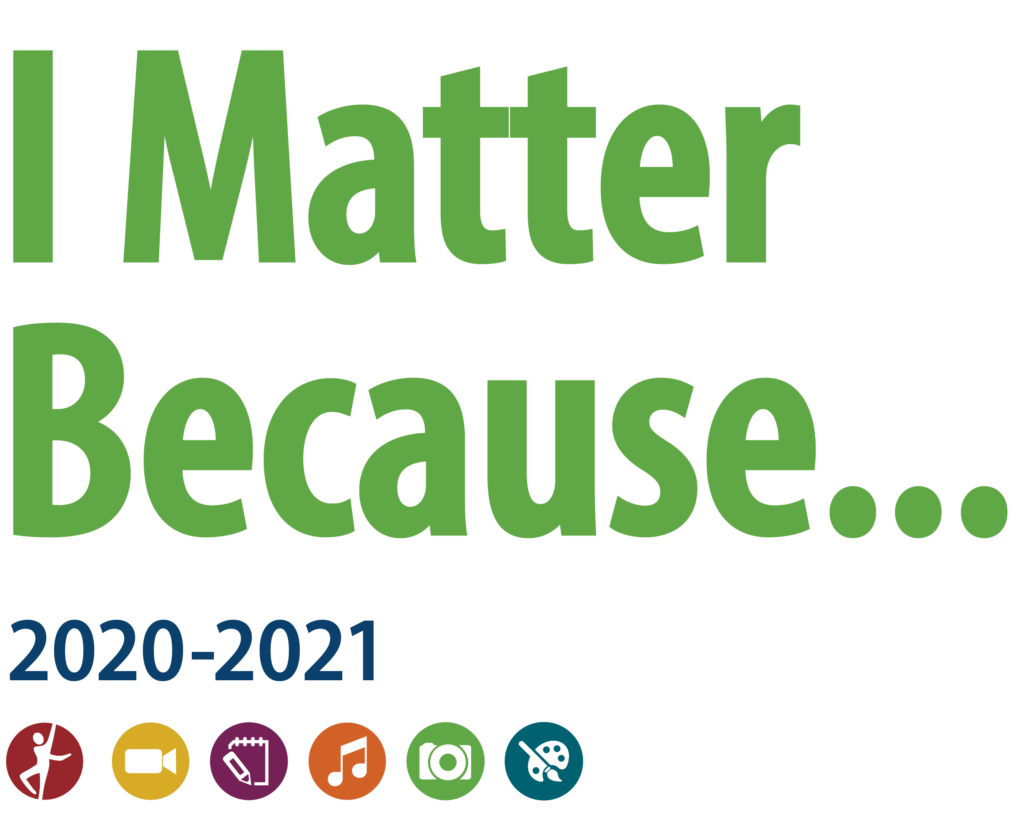 This year the PTA Reflections theme was "I Matter Because…"

Students created artwork inspired by the theme and competed in the following categories: Dance Choreography, Film Production, Literature, Music Composition, Photography, Visual Arts (2D & 3D).
Reflections Art & Awards Show
Congratulations to Our Winners!
80 total Reflections Entries
27 Award of Excellence Winners who advanced to the PTA Council level for additional judging and competition
18 Award of Merit Winners
7 Principal's Choice Award Winners
4 Spirit of Reflections Award Winners
2020 Entries • 46% of all 2020 entries were 2D/3D Visual Art • 24% were in Dance Choreography & Literature combined • Photography entries included only 19% • The fewest entries were received in Film Production and Music Composition (less than 6% each).
Reflections Theme 2021
The national 2021-22 theme is "I Will Change the World By… and was suggested by a UTAH student (from Spanish Fork Junior High)!
It is not too early to start working on Reflections entries for next year!
Questions? Contact us at reflections.peruvian@gmail.com.